Statistically, the average couch potato will outlive an athlete by 10 years!
How can this possibly be true? Join our newsletter and find out right now!
It's time to "Get Serious" about the next wave of Advanced Technology in Physical Fitness, Health and Wellness!
Decrease inflammation and pain
Increase range of motion
Decrease adhesions & promotes more collagen
Medical nutrition (rebuilds cartilage, joints, bones, muscles)
Cellular regeneration (Exclusive Technology)
Instant Test Results (Exclusive Technology)
Strengthen, rehabilitate
Improve performance
Minimize injuries
Prevent vulnerability to injuries
Run a diagnostic of your Heart, Lungs, Intestine, Kidneys, Pericardium, Liver, Spleen etc.
Test results in only FIFTEEN MINUTES!
Once tested, we go to work in the SAME APPOINTMENT!
You get natural, ancient healing
You get advanced technology found nowhere else in all of Hawaii
You get everything we have for one price
Play with the kids/grand babies
Go for walks, jog, bike, dance, hike and swim
Win the marathon
Get back in the game quicker
Enjoy life again
Feel Better Now!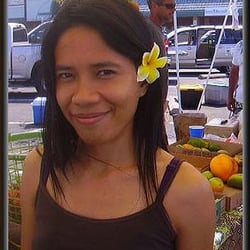 Anna Liza Van Dine
L.Ac., Dipl. O.M., CMT
---
Proprietor: Go-Aloha.com
Doctoral Candidate at ACTCM – San Francisco
Intern at Highland Hospital Dept. of Integrative Medicine – Oakland
National Board Certified Acupuncturist Lic#:154930
CA Licensed Acupuncturist and Herbalist Lic#:16589
Licensed in Hawaii
Workers Comp
Auto Accidents
Commercial & Private Insurance
---
1-855-Go-Aloha
1-855-Van-Dine